Create Surveys, Ask Questions, and Get the Answers You Need
GreenRope makes it easier than ever to create surveys and start gathering information from customer satisfaction and market research to team member events and employee engagement.
From a simple poll to an in-depth questionnaire, GreenRope has you covered. GreenRope's survey builder is easy to use and makes it easy for anyone to create, execute, and track all survey activity, miscellaneous or not. You also have the option of creating an anonymous survey to place on your website!
As with almost all other features in GreenRope, surveys can be used in other areas of the platform to extend the usability. Surveys play nicely with the email builder and the LMS, to name a few. You can easily add your survey to an email broadcast and have the results tied to your contacts. The survey questions you create are also used in the LMS as the questions in your courses.
Built with you in mind, our surveys make it easy to get the feedback you need, quickly and easily.
Drag and Drop - build your survey by dragging and dropping elements together
Built-in Logic - If someone answers in a particular way, you can set up follow-up questions to appear based on the previous question automatically.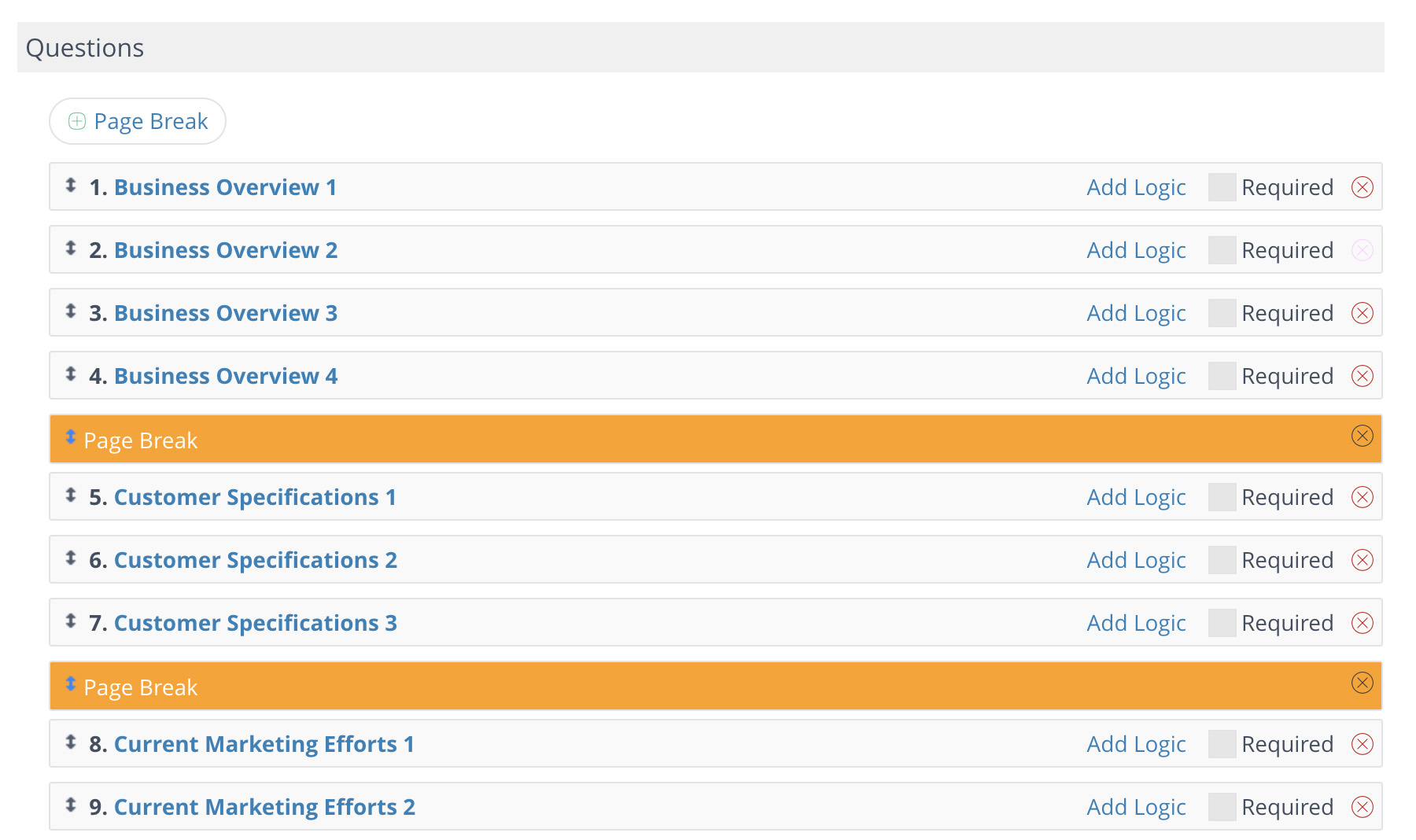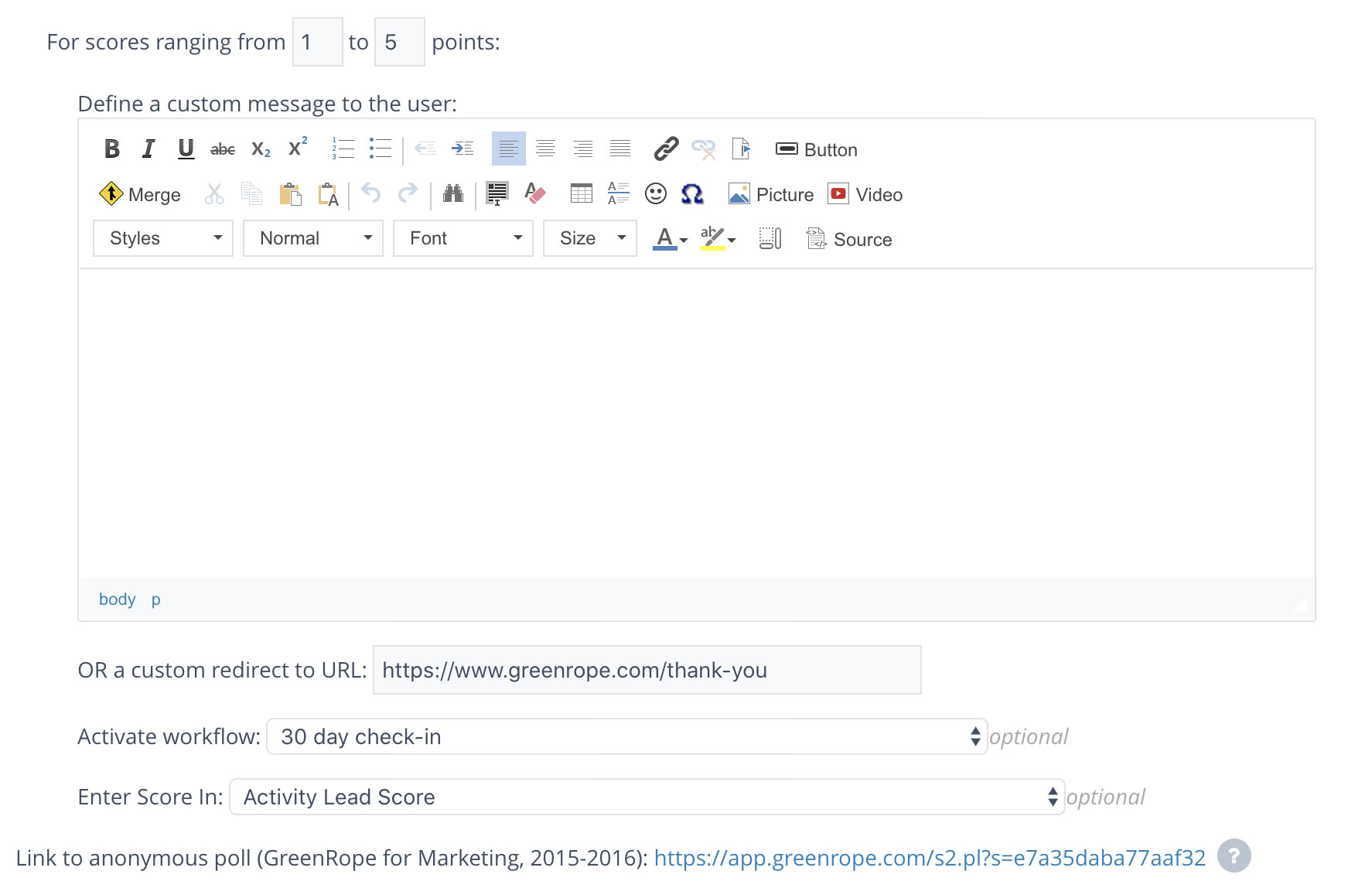 Built-in Automation - make certain things happen when people answer a question such as, automated follow-ups, scheduling emails, tagging and assigning responders to groups, and much more
Assessment and Scoring - assign point values to responses and design marketing campaigns around people who fall into your score ranges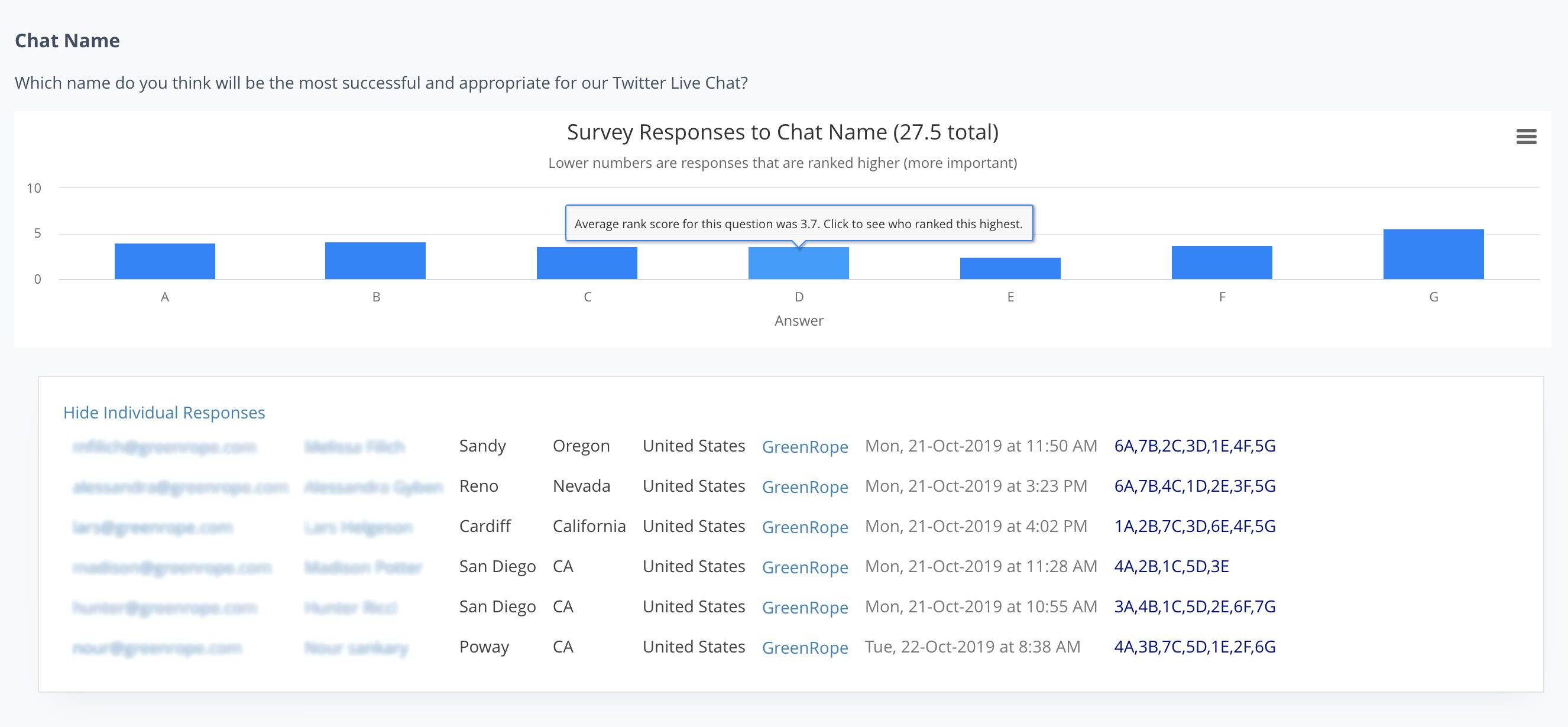 Analytics - instantly track the results of your surveys and analyze them to see how well your survey is resonating with the recipients.