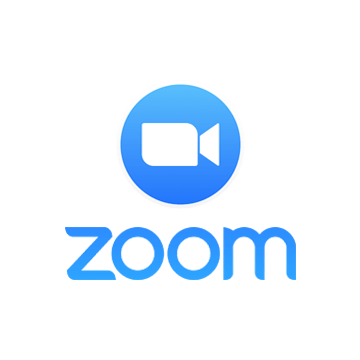 Hosting virtual events is easy with the GreenRope-Zoom integration
Automatically sync contacts, trigger, automation, & more. GreenRope + Zoom = Better together.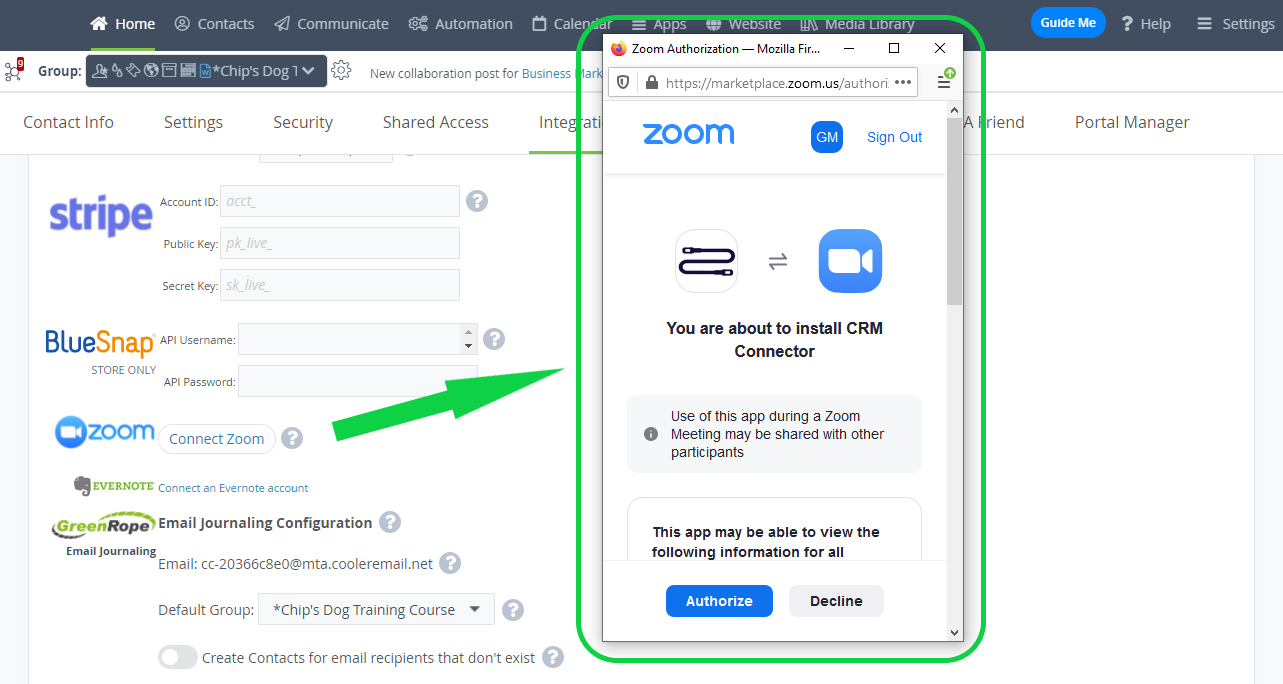 Our native Zoom integration allows users to pull Zoom webinar and meeting attendees seamlessly into GreenRope's complete CRM. Compatible with all Pro level and higher Zoom subscriptions, this GreenRope exclusive integration removes any unnecessary exporting, importing, or the need for extensive Zapier navigation.
Automatically add Zoom contacts to GreenRope
With our native zoom integration new meeting/webinar attendees are automatically added to your GreenRope account. This simple to manage Attendee RSVP Action allows you to designate a specific group assignment for all new contacts that register for your zoom events, making event follow up and future communication even easier.

Trigger automation for new and existing contacts
The Zoom workflow can perform any valid action, delay, or decision. Easily set up and personalize automation for new contacts when they are added to your database from a Zoom meeting or webinar. Automate follow up emails, adding attendees/registrants to segmented lists, starting them on a personalized customer journey, scheduling follow ups and much more.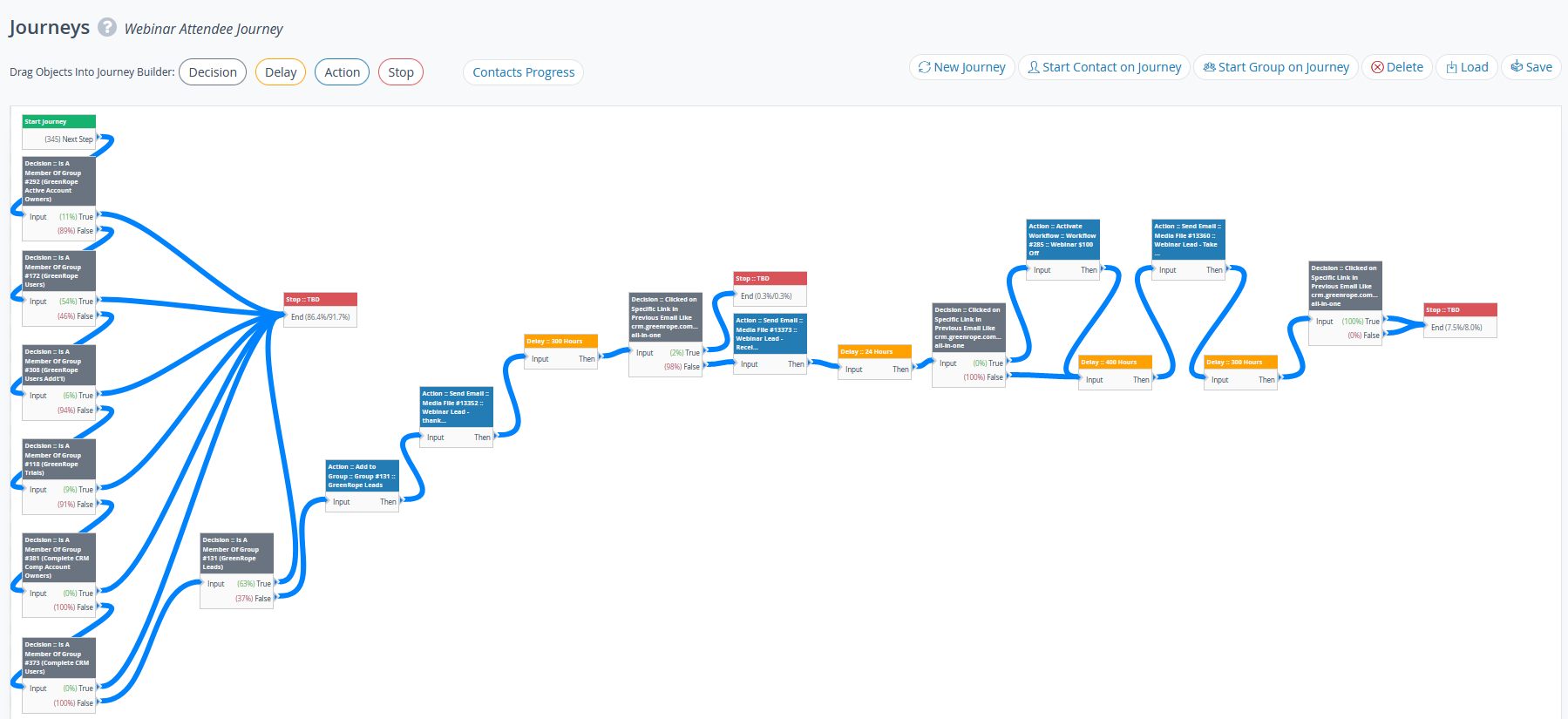 Using workflows enables you to do such things as sending a specific email, adding the attendee/registrant to multiple groups, tagging the contact, starting them on a particular journey, scheduling a followup from your representative, and so much more.
You can trigger workflows for all new attendees directly in the Event Detail screen of the GreenRope Event.