Thank you for requesting your live demo of GreenRope Complete CRM
We'll be in touch shortly to schedule a demo and get you setup with your free 14 day trial!
Congratulations, you just took the first step in finding success with Complete CRM. As a platform and a company, we strive to deliver the best in technology, support, and service. We are your partner in business.
You will soon receive an email from a dedicated GreenRope representative to schedule your demo. The picture below gives you an idea of our process. Take a look on what to expect!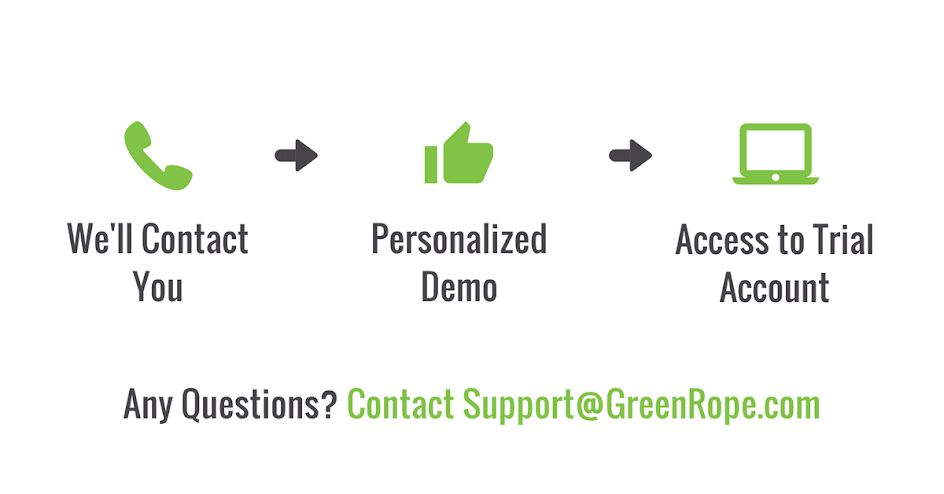 As you may already know, GreenRope integrates sales, marketing, and operations into one single and effective platform. Click on the any of the boxes below to learn more about each of our suites.
Thanks for choosing to give GreenRope a try! We're sure you'll love it.
Looking forward to speaking with you soon!