Customizable email & website templates
GreenRope offers over 150 customizable templates that you can use for your newsletters, promotions, marketing materials, websites, landing pages, and more. Load your template into the builder and start customizing your colors, images, fonts, and more. All of our templates have been tested with all major email clients.
Easy-to-use email templates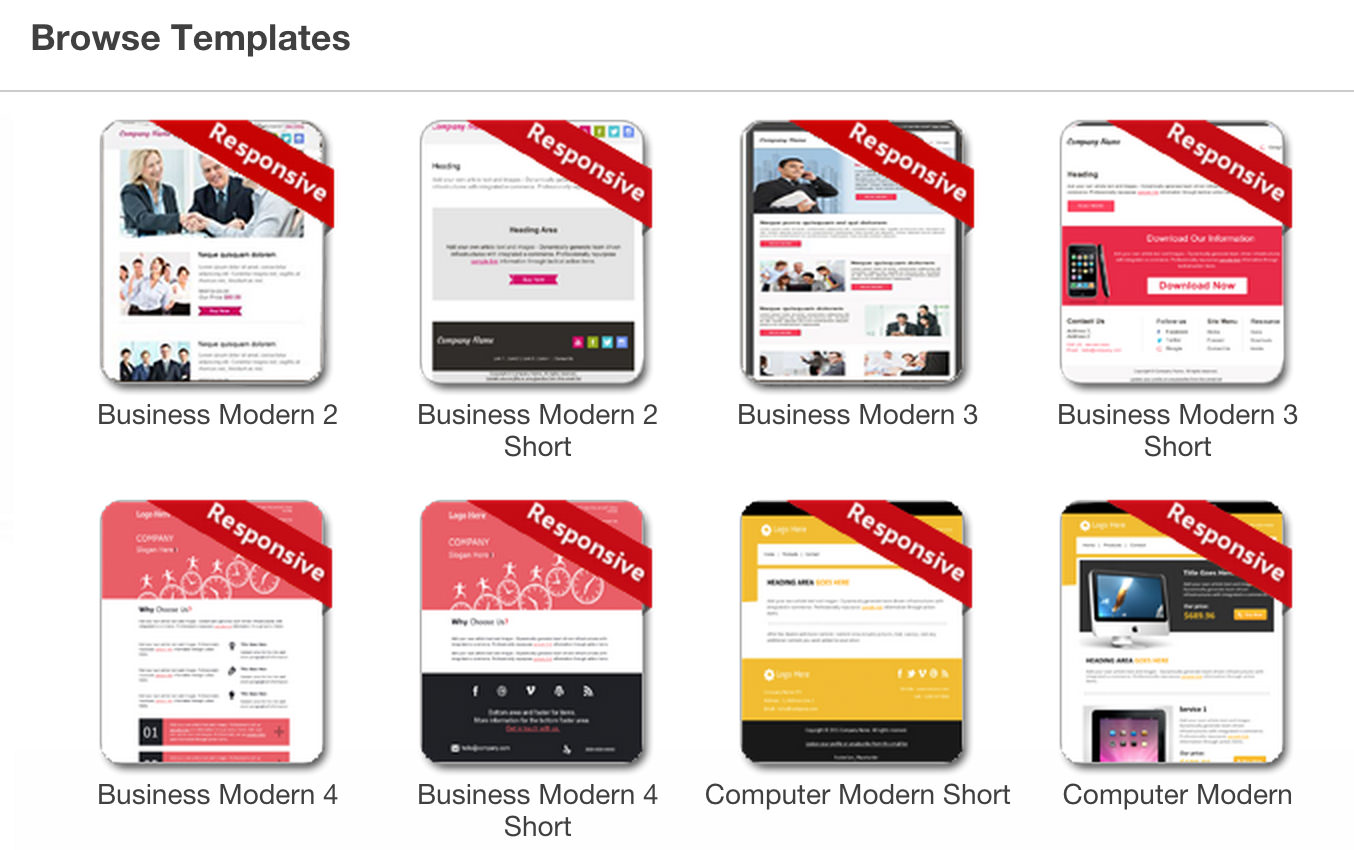 We have a number of templates that you can use as is or that you can use as a starting point to customize. Our editor allows you to change almost any part of the template. You can also insert your own or update the HTML to meet your needs. Almost all of our templates are mobile-friendly and responsive.
Looking for a custom template? Click here to learn more about our Creative Services.
Website & landing page templates
Create your website with GreenRope using one of our templates or design your single landing page using one of our tested landing page templates. All of our landing pages and website templates come with built-in GreenRope tracking. We also have a drag-and-drop builder to help you create your very own templates.
Looking for a custom website or landing page?
Click here to view our websites built on GreenRope.