Engage Your Audience With Social CRM
There is no argument that social media is a powerful marketing tool. Not only is it great for marketing, it is great for customer service, sales, and much more. From social media management to social CRM and automation, GreenRope's got the tools you need to help you be successful with social media.
Connect, engage, find leads, and sell more when you manage and monitor your social media with GreenRope.
View, post, manage and track your Facebook, Twitter and LinkedIn activity with the GreenRope Social Dashboard. Schedule posts, view your analytics, and engage your audience right within GreenRope. No need for a third-party software to help you with social, GreenRope has your back!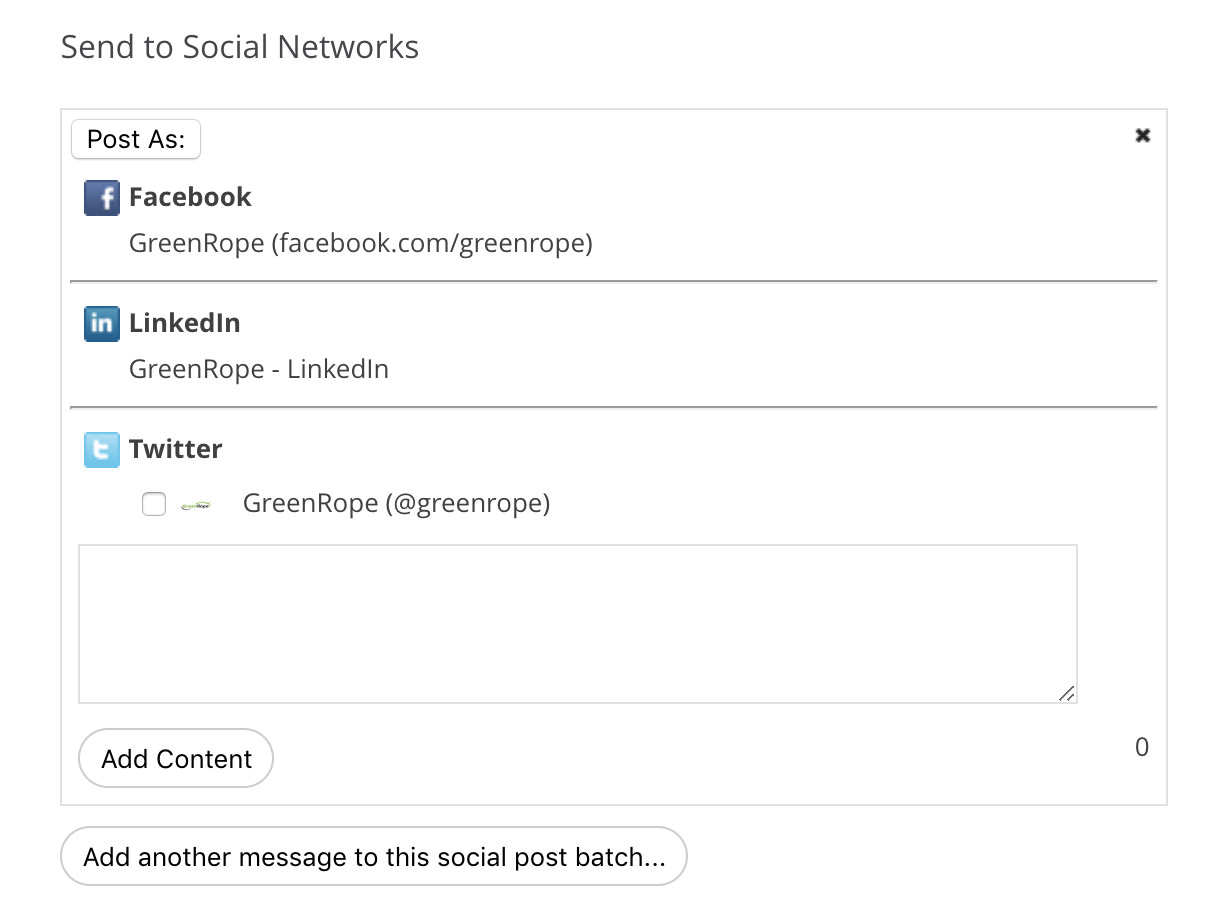 Social CRM for the win
Social CRM integrates social media with your contacts. You want to know when your contacts like, share, and message you on social media channels, and you want to know what effect it has on your business. With GreenRope's Social CRM, social interactions flow directly into your contacts' CRM records. This means our powerful lead scoring, predictive analytics, and marketing automation tools can come into play immediately. When your marketing and sales are connected to your social media, your reach is broader, your engagement becomes more personal, and your leads and clients will react positively to you.

GreenRope's social automation tool lets you trigger workflows when a contact engages with you on any of your social networks, including LinkedIn, Twitter, and Facebook. This is a great way to connect and engage with your contacts socially for both sales and marketing.
Real time social tracking
A great social media strategy means that you have to be constantly posting, listening, and engaging. Because GreenRope has social media management built-in, the results of your efforts are easy to view and analyze. Find out which networks are performing best, and let our tracking tell you when the best times to post are for maximum engagement!