Email In Peace With GreenRope's SendForensics Integration.
Power your website's analytics with GreenRope's tracking features. In addition, get full access to our latest blog posts via our RSS feed that accompanies the GreenRope plugin. Once you've loaded the plugin, simply set it and forget it. Your WordPress pages will be tracked within the GreenRope analytics module.
Experience the best email deliverability in the business. With SendForensics, you get realtime, preemptive analysis for all of your campaigns.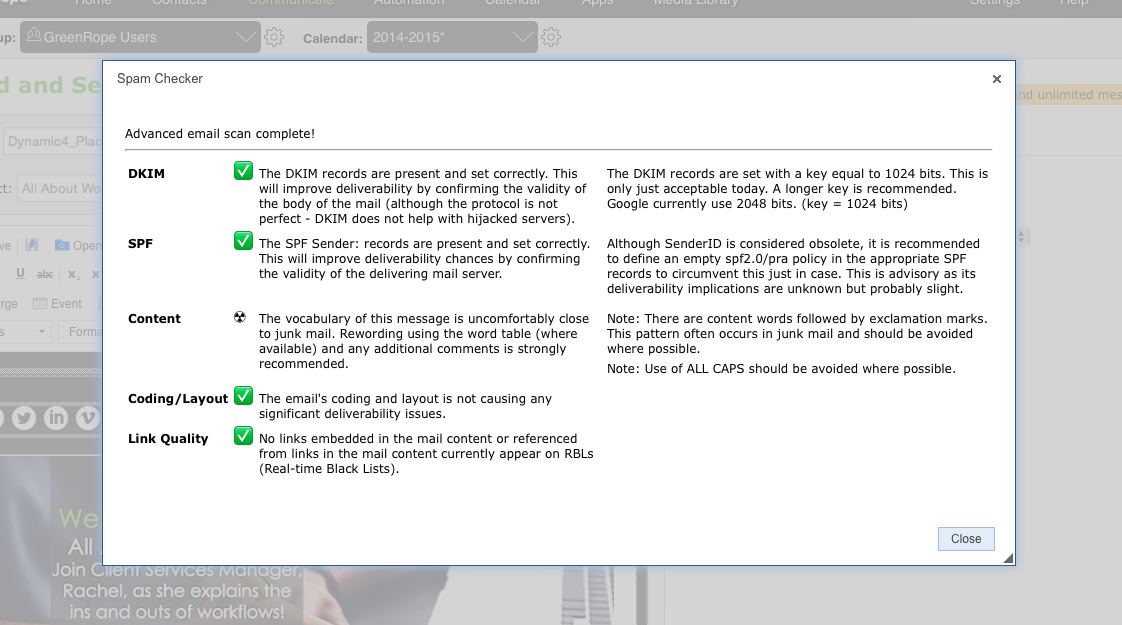 We make sure that no spam leaves our system, keeping you safe, and your emails clear of any potential issues.
Email deliverability is important and we take the guesswork out of the email process.
The GreenRope Spam Checker gives you a detailed report about your campaign to ensure maximum deliverability.
Never email without it.