Your CRM and marketing automation tools, no matter where you are
The GreenRope mobile app empowers you to be anywhere and still access your data. No need to be tied to your desk! Manage your contacts, CRM activities, events and track email newsletter broadcasts all from the palm of your hand. The GreenRope CRM app will automatically synchronize your data with the web-based client, and it's free with all GreenRope accounts.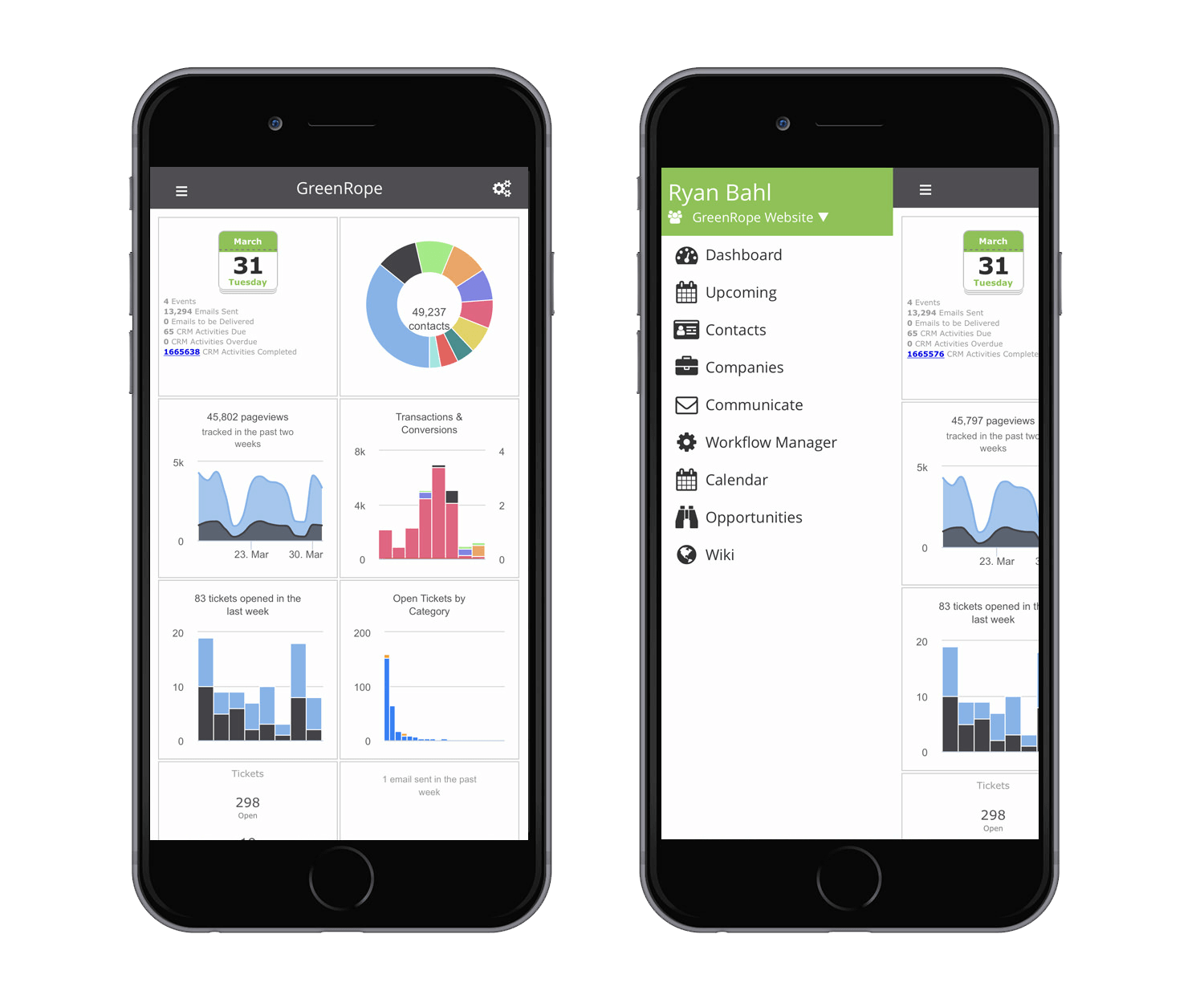 Check in with leads on the go
With the GreenRope CRM App, you can add, remove or edit contacts from any of your GreenRope groups at any time. You can even make direct calls to any of your contacts from within the App. Calls made to any of your contacts from your smartphone are tracked in the CRM record of that contact.
Track and log your CRM activities as they happen
See all your CRM activities for any contacts from within the groups you have set up. CRM activities could be anything from a personal email you sent to a customer, a phone call, a visit to any of your websites, any links clicked in an email newsletter, a transaction and much much more
Keep track of all of your events and meetings
The mobile app makes managing events the day of less stressful. You can easily check-in guests with QR code or simply by going down your attendee list. Add, remove or edit any of your events for any of your groups. You can also track RSVPs and see event locations in your phone's Maps app.
Stay informed and on top of your email marketing
You can see how well your email marketing campaigns are doing at a glance. Quickly track all your reads and clicks for any of your recent email newsletter broadcasts. You can track all your broadcasts, or you can also search by subject, group name, or date sent.