A Letter From Our Founder and CEO
Lars is available to speak at conferences. His speaker's bio is here.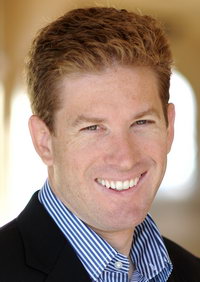 Thank you for taking the time to read this. You're here for the same reason we are - you believe you can make a difference. You believe that you can be more successful, more efficient, and to put it bluntly, happier. From the very beginning, GreenRope's mission has been to help people like you. People who are looking for ways to make things better.
Whether you're an established business, a non-profit, a networking organization, or an entrepreneur, you are on our minds. We are here because we care about what you do and why you do it. And we want to help.
GreenRope's platform took 12 years to make. Long nights, conversations with clients, discussions in front of white boards, falling asleep at our desks, and millions of lines of code later, we offer you our best effort at giving you the tools you need to compete at a higher level.
We are not done. Every day, we continually innovate. We talk to people like you because we want to help you. Our pricing is simple and affordable. We don't nickel and dime you, and we don't charge you for things like additional users. We include more useful applications for your business than any other sales and marketing software on the planet. Why? Because we know what you want - to save time and money while effortlessly growing your business.
As you get to know us, you'll see we are real people who are on your side. We listen when you talk to us. That's why we don't charge for support. And if you have a great idea you would like us to add, we don't charge for that, either. We know we wouldn't be here without you, so we will always do everything in our power to help you.
You have a choice when you look for sales and marketing software. We encourage you to look around. Review our competitive analysis and see how we can save you 60-80% from similar (and harder to use) systems. Look through our blog, a free reference to help you take advantage of the lessons we've learned through the years. Take a test drive and see what kind of power you can have at your fingertips.
Thank you for considering GreenRope as your Business Operating System. May our software make your business thrive!

Regards,
Lars Helgeson
Founder and CEO