Organize your information with GreenRope's Wiki
Centralize important information and encourage transparency in your organization with GreenRope's collaborative wiki feature. The wiki is ideal for your internal and external knowledge base.
Build Your Internal Knowledge Base in Minutes
Whether you are distributing guidelines or training material for your support and sales teams or onboarding new employees, GreenRope's wiki stores important information, resources, and any other materials you want your teams to access.
Information can be stored in a word document form. Each wiki article is easy to access and edit with shared access permissions. This is the perfect tool for storing unlimited information relevant to your organization.
Instead of leaving GreenRope to access shared information, access it right from your GreenRope account!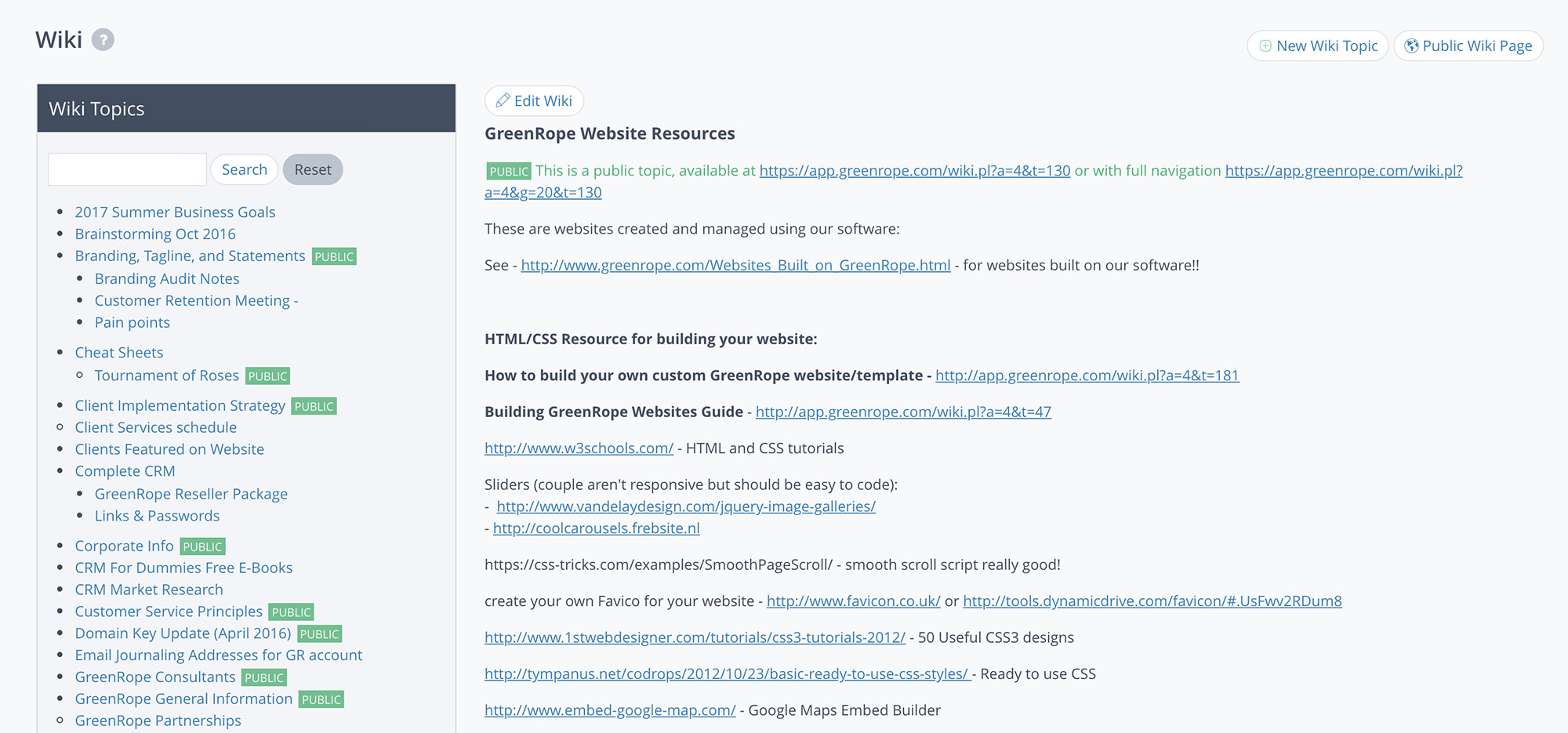 Make it Public for Your Clients
Create a resource center your clients can use to search their questions and get an immediate answer/solution through an external knowledge base using GreenRope's public-facing wiki options.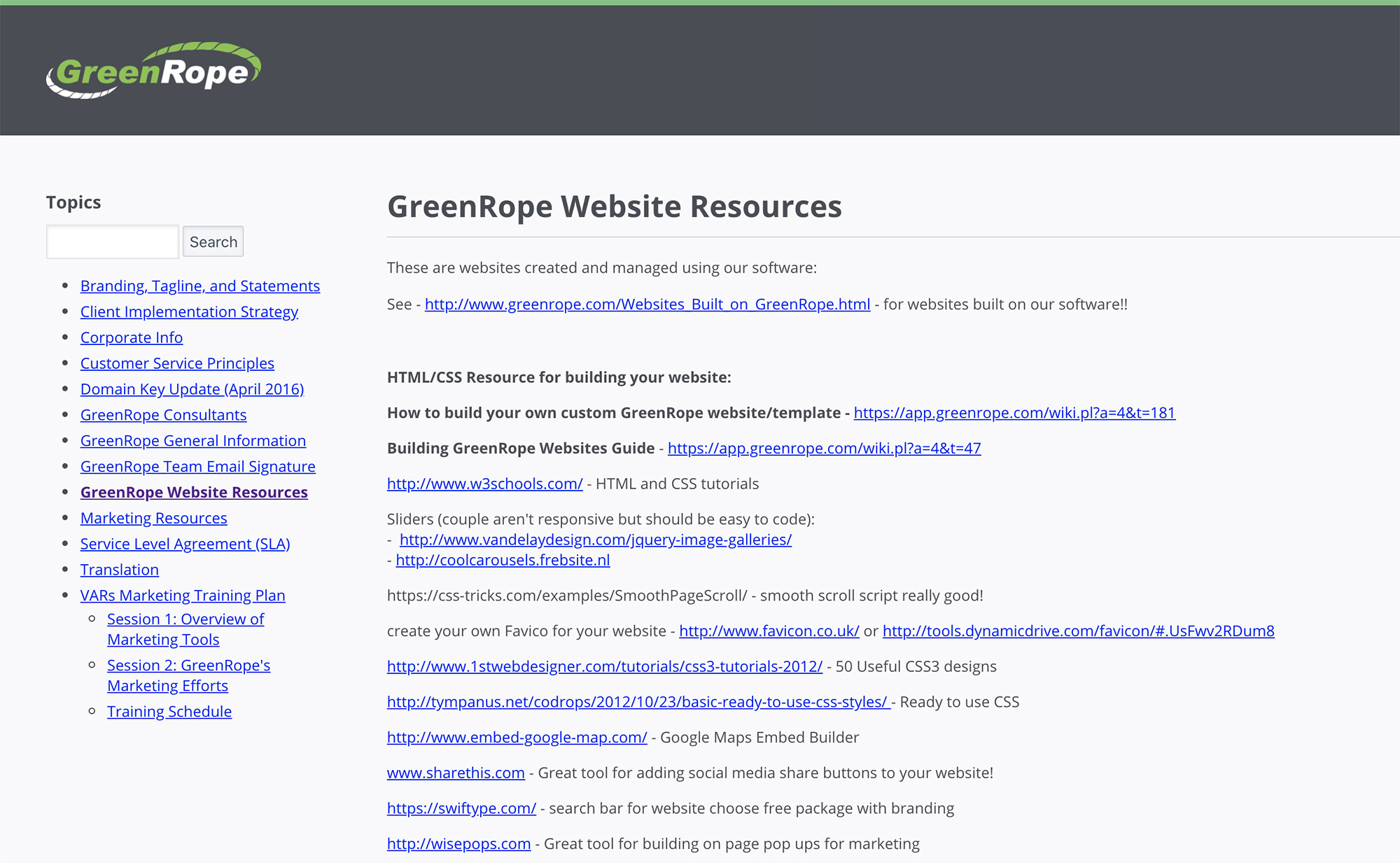 Share valuable information with customers and prospects through different channels in your public knowledge base. A few examples:
Answer FAQs
Product Instructions and tips
In-depth tutorials
Video tutorials
Feature cheat sheets
Publish e-Books
Your public-facing wiki can be organized with main topics, subtopics, and sub-subtopics. It even includes a convenient search tool - all automatically created so your clients can quickly find what they are looking for.