AI-Driven CRM
At GreenRope, we have been on the cutting edge of using Artificial Intelligence tools to help our clients work more efficiently and gain insight they wouldn't have had otherwise. Our integration with OpenAI is secure, anonymized, and provides you with the insight you need.
GreenRope will revolutionize the way you do business, and our built-in AI takes you and your business to the next level.
Use AI to Understand your Contacts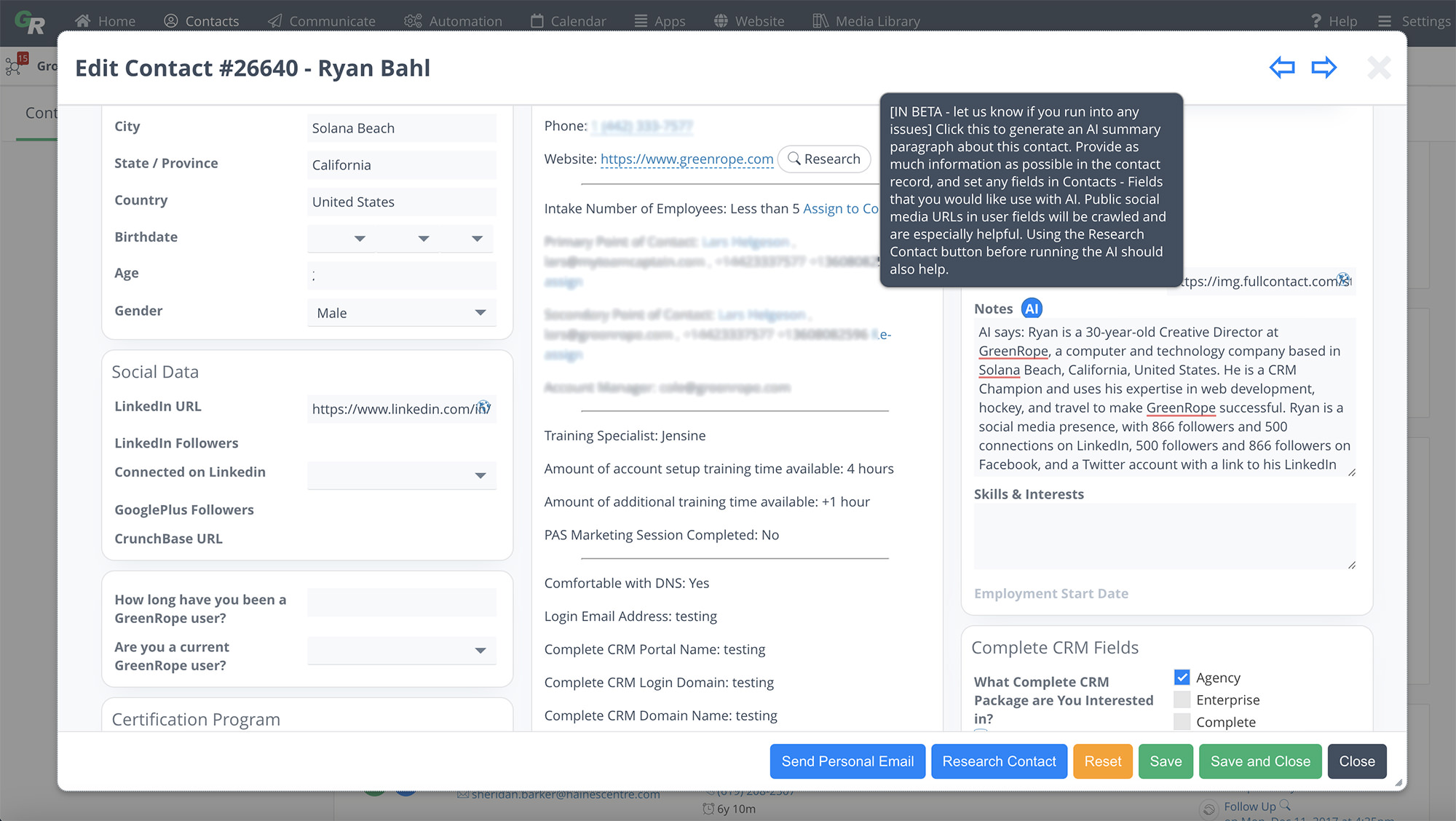 Using the data we have in your CRM and any linked social media profiles, with the single click of a button, AI will generate a short narrative assessment of the personality of a contact. This helps you understand who this person is, what they're interested in, and provides a backstory that is easy to understand and quick to read without having to do the background research yourself.
Use AI to Understand your Companies and Accounts
Parsing through company related data can be time-consuming and expensive. With GreenRope, all you need is to click a single button and we will do all that work for you. We will crawl your lead/client's website, automatically import publicly-available data, and write a short description of the company and attach it to the record in the CRM.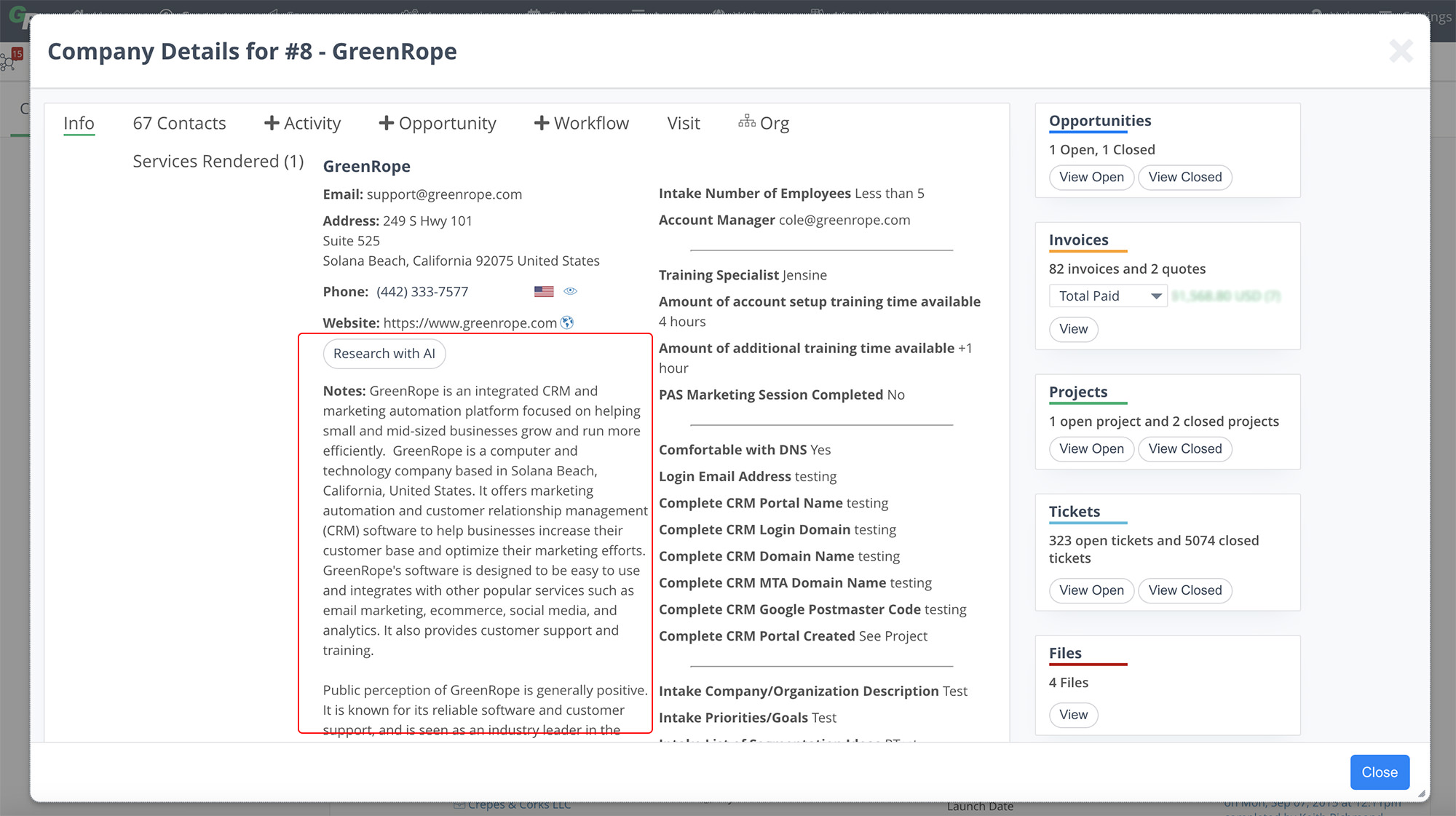 Use AI to Efficiently Create Content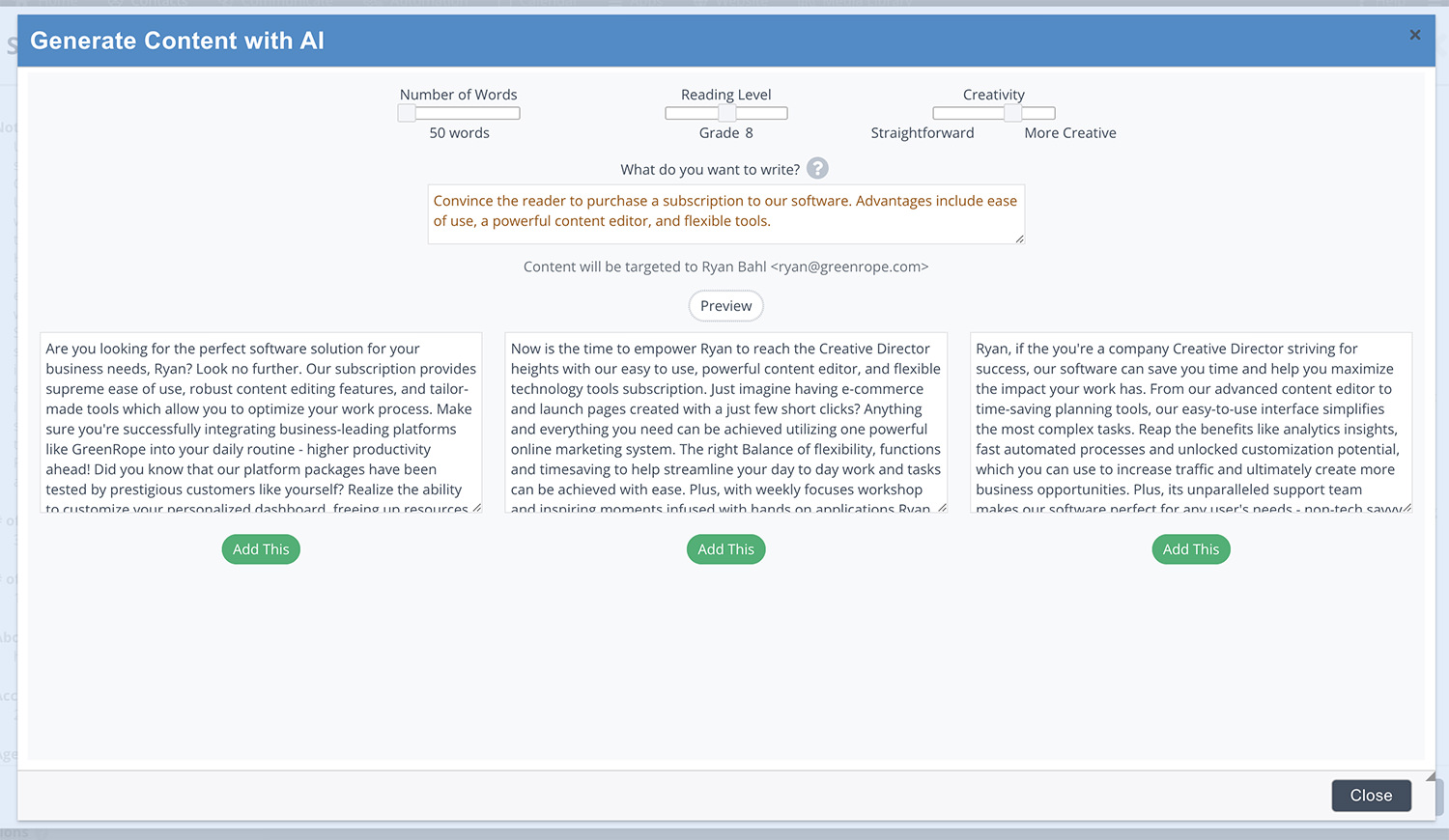 Whether you're writing an email, blog, landing page, or document, having an integrated AI saves you loads of time. GreenRope's AI assistant makes your life easy with a simple two-step process. Choose the number of words, reading level, and creativity setting, and then tell your assistant what you want it to write, and a few seconds later, it's done!
We generate 3 versions of the content for you, making it easy for you to mix and match, and then click a button to add it to your content editor.
Use AI to Create Buyer Personas
Personas are an important part of the sales and marketing process and are key to developing a working strategy to grow your business. Oftentimes, personas are built by marketing professionals and rely on high level data and informal conversations with members of your team. This can introduce bias and uncertainty, as people will tend to gravitate toward familiar personality types.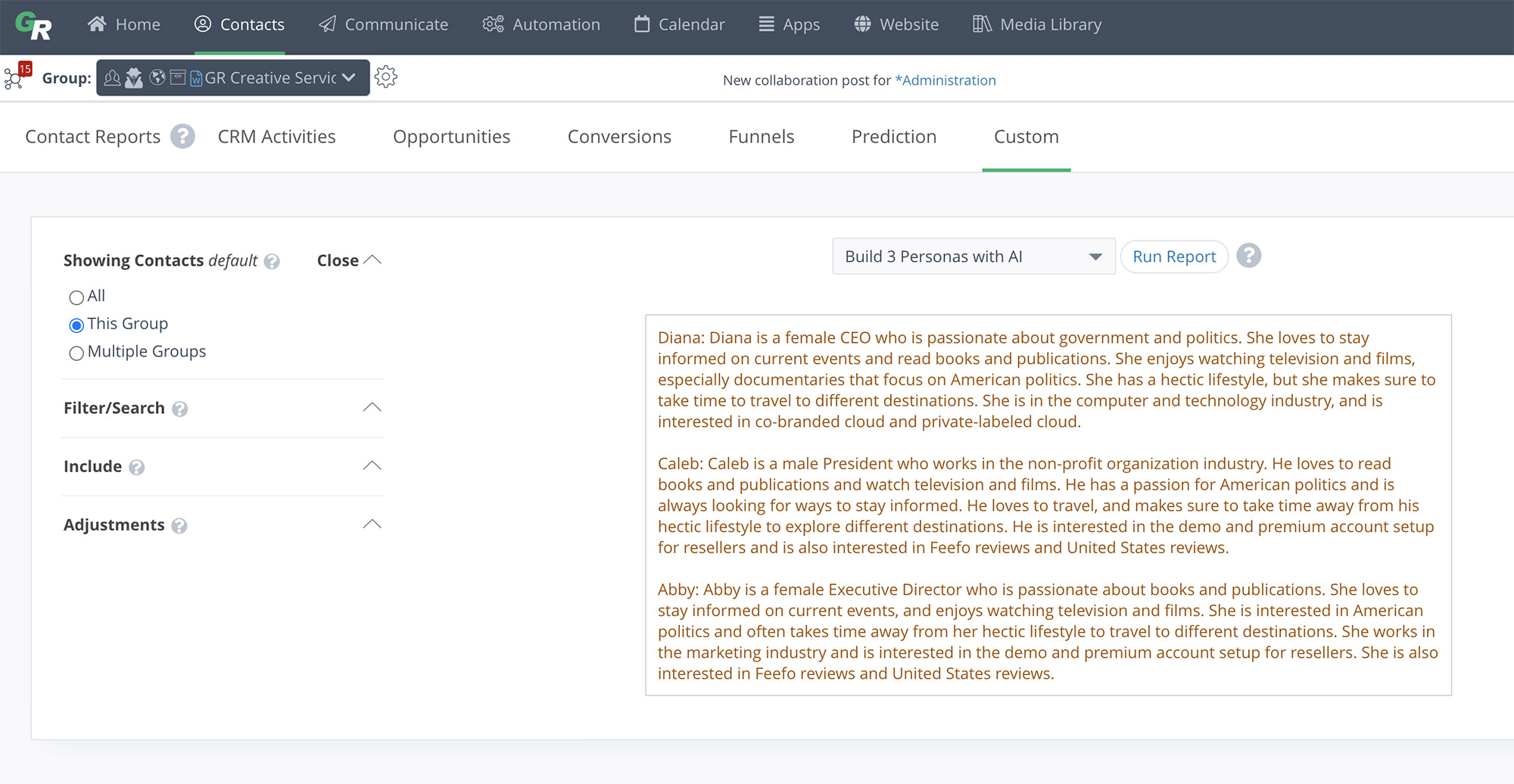 With AI, we solve that problem by using your CRM data to create personas that accurately reflect the people and personalities. With a single click of a button, GreenRope can build personas for any arbitrary segment of your contact database. Gone are the days of guesswork. Now you can understand your market objectively and accurately.