Make GreenRope your own business marketing software
GreenRope's complete CRM and marketing automation software is so good that you'll want to make it your own. Whether you want to resell the platform or simply have a company branded CRM and marketing platform, license GreenRope and increase your brand power amongst your team and your clients.
You determine the domain name you want to use (just check if it's available) and GreenRope will manage it for you - from upgrades to support, we take care of everything! With over 35 VARs in the Americas, Australia, and Europe, you join an elite group of marketing professionals leveraging the most powerful software available.
Why become a Value Added Reseller (VAR)?
Why develop your own business marketing software when you can just use GreenRope? We have spent years perfecting the system so it runs smoothly for your business. If you want to have your own branded software, strip the platform of the GreenRope name and replace it with your own brand.
How you will benefit from licensing GreenRope
Increased Brand Awareness in your target market
Residual Income without any hassle
Targeted Advertising Opportunities
Powerful Lead Generation Tool - reach your customers' customers
Low Upfront Cost with Rapid Return on Investment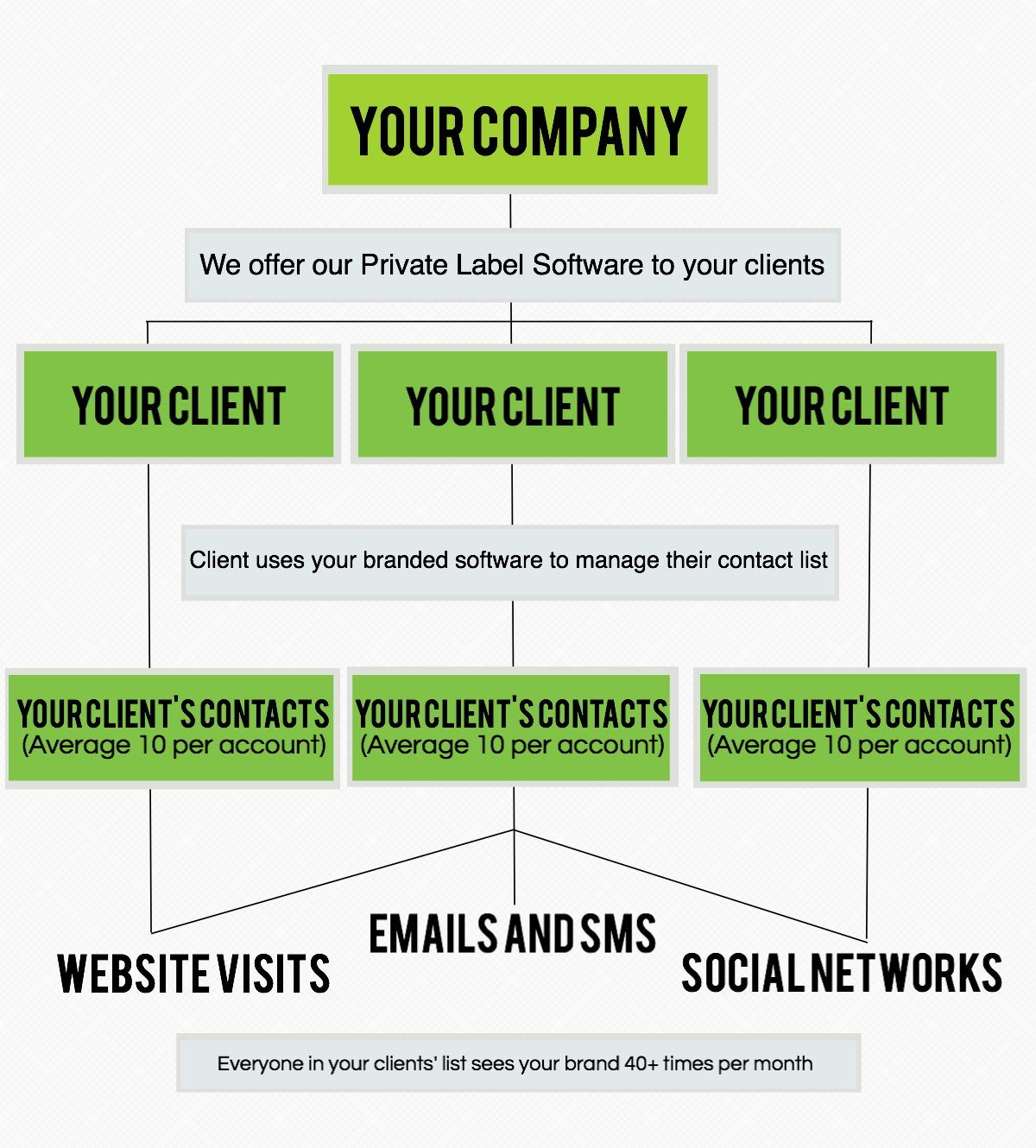 A glimpse of your improved lead flow with [your brand] CRM and marketing automation:
Assume you have 1,000 clients in your database and you send them all an invitation to take advantage of your newly created business management software.
Assume conservatively that 5% take advantage of this and have their own customer base that average 10 clients.
50 businesses x 10 clients per business = 500 potential clients exposed to your brand 40 times per month!!
With a 5% adoption rate you will increase your potential client list by 50%.
Are you convinced yet? Send us a message at sales@greenrope.com.
For more instructions on how to setup your private-labeled portal, click here.