INFUSION'S® ALTERNATIVE
MORE FEATURES WITH NO HIDDEN COSTS
GREENROPE HAS IT ALL
Switch to GreenRope, the #1 alternative to Act-On. Save over 90% in software costs with integrated CRM, marketing automation, customer service, and more - all in one, customizable platform.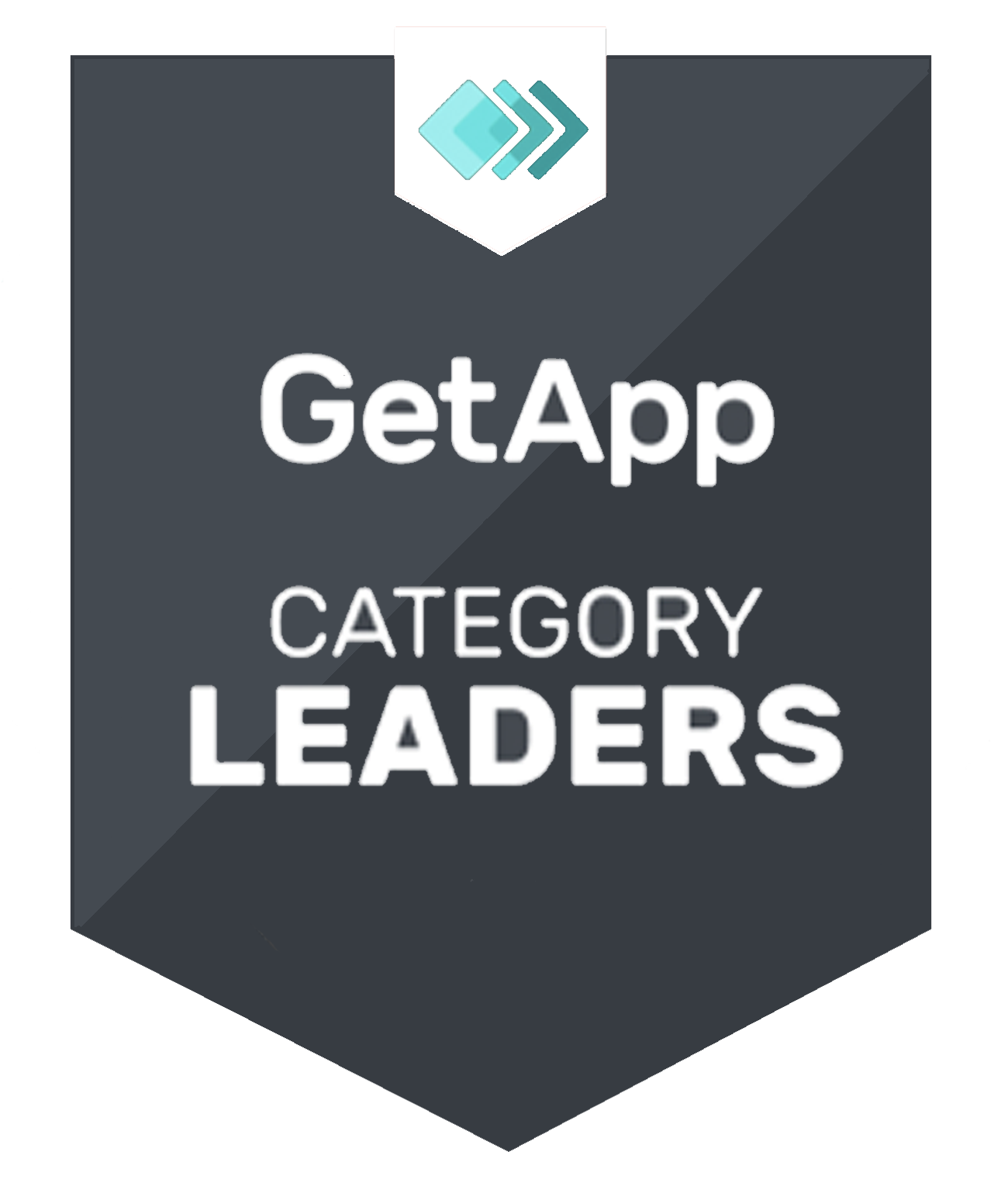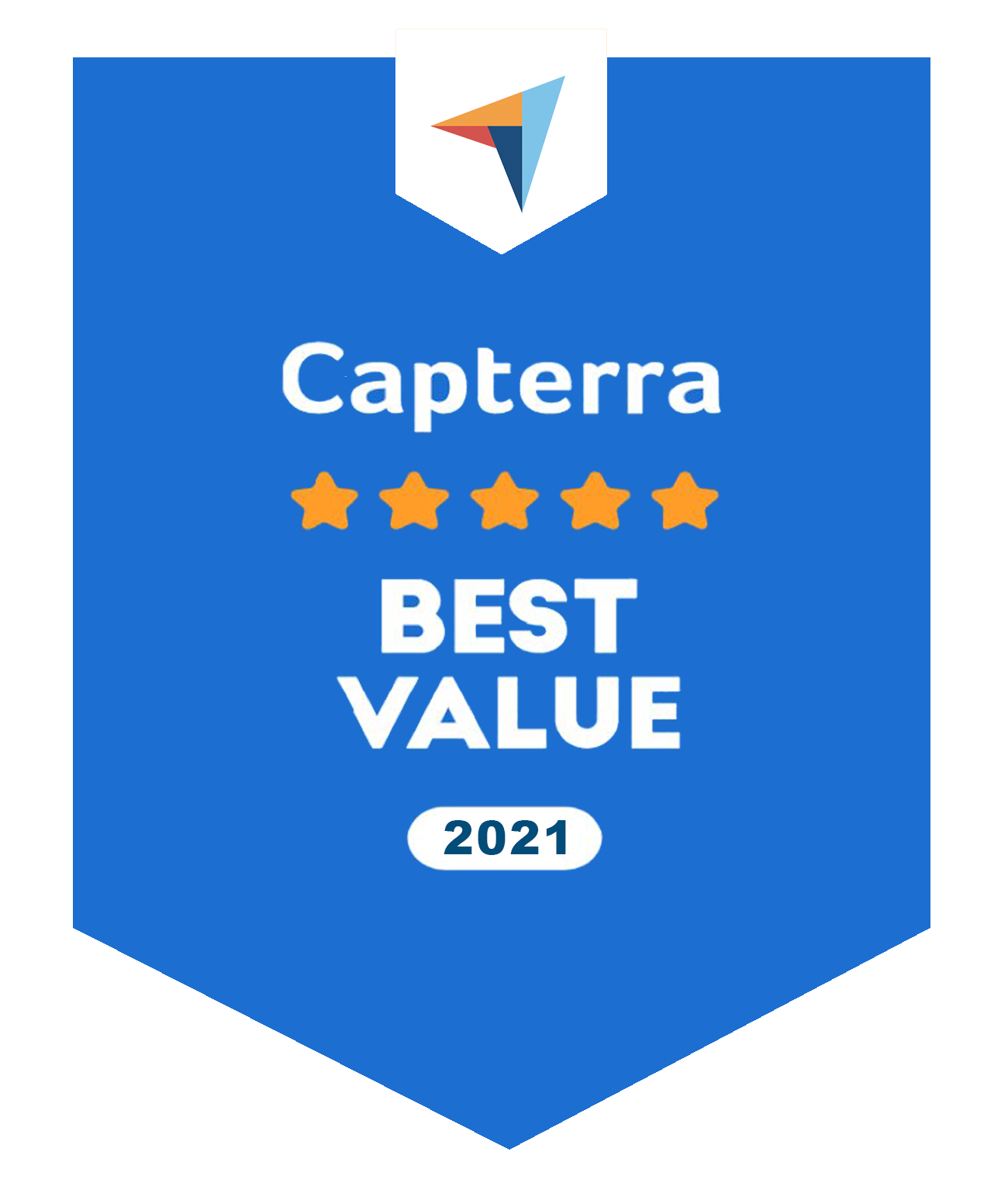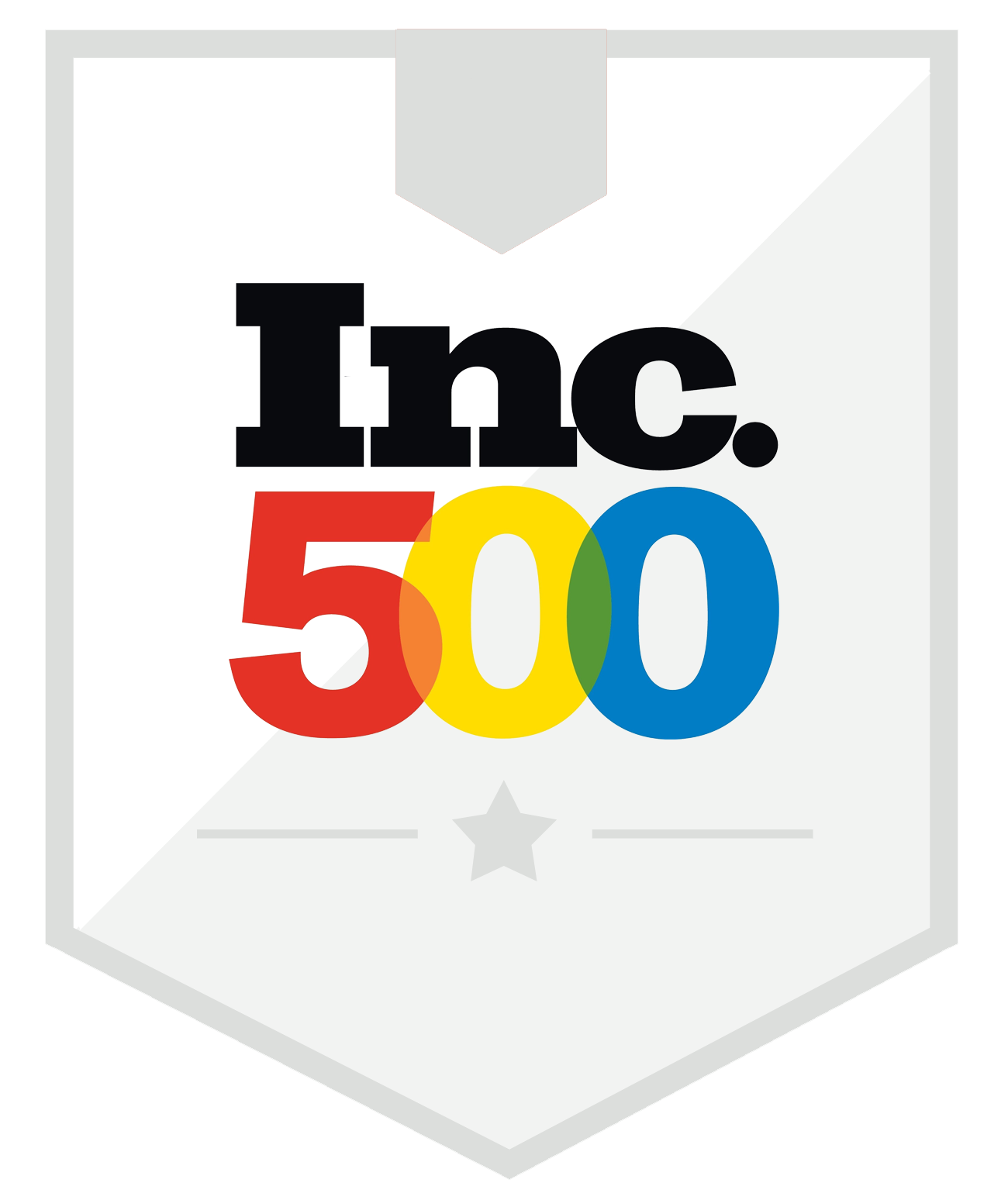 Schedule a Live Demo of GreenRope
Complete CRM and Marketing Automation
Easily create amazing, personalized customer experiences with integrated CRM and marketing automation.
Attract new customers and ignite your sales pipeline with strategic sales and marketing efforts. Easily personalize your communication and target the right audience automatically, without having to connect multiple third-party platforms. Plus, get 24/7 support and access to training, implementation, and more.
Get Your Free Demo
Everything you need - all in one CRM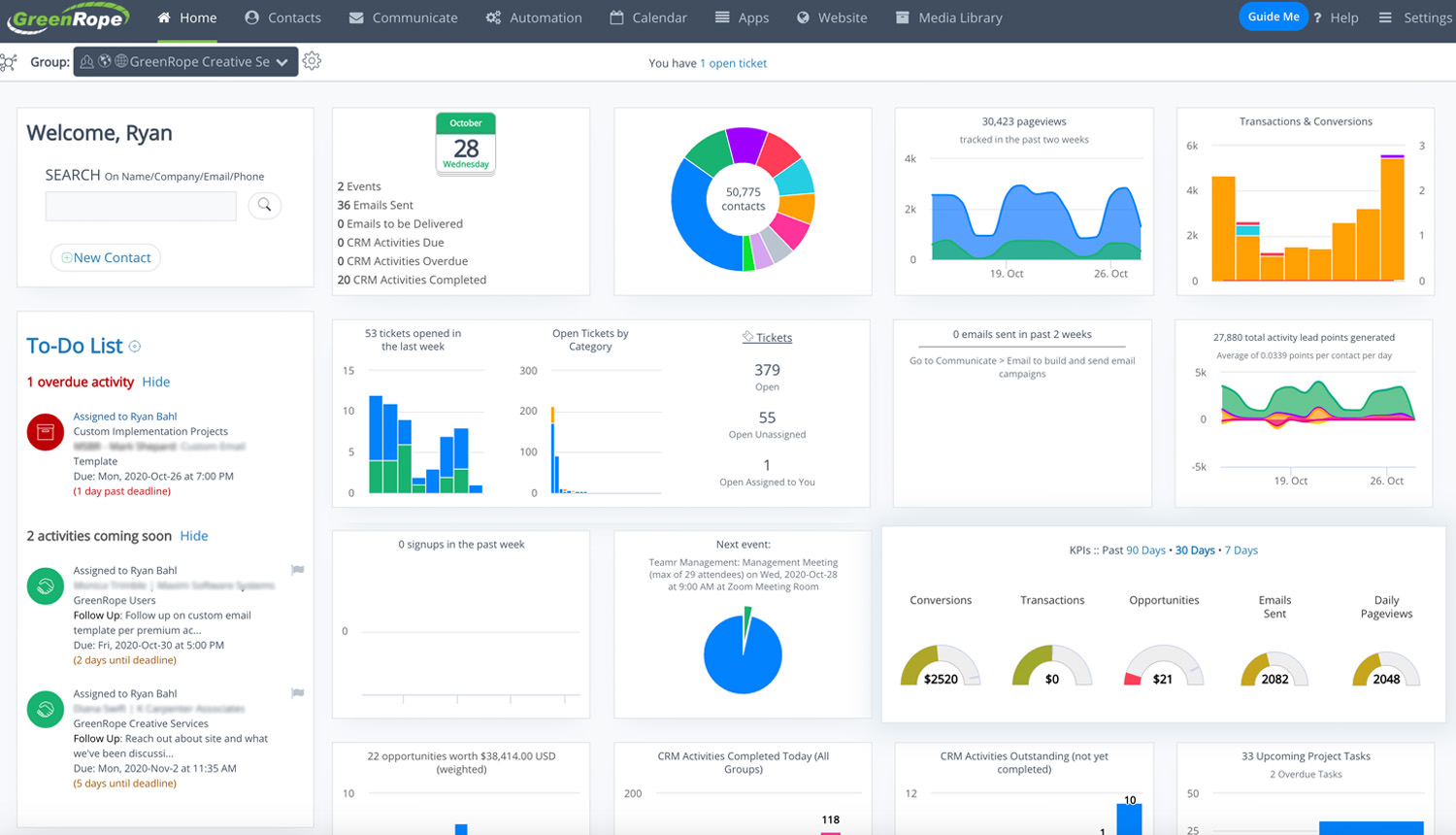 highlighted feature
Complete Visibility
Never miss a beat with real time visibility into everything that's happening in your business. From follow ups to email clicks, website visits, conversions, and more - everything is available to you all in one place.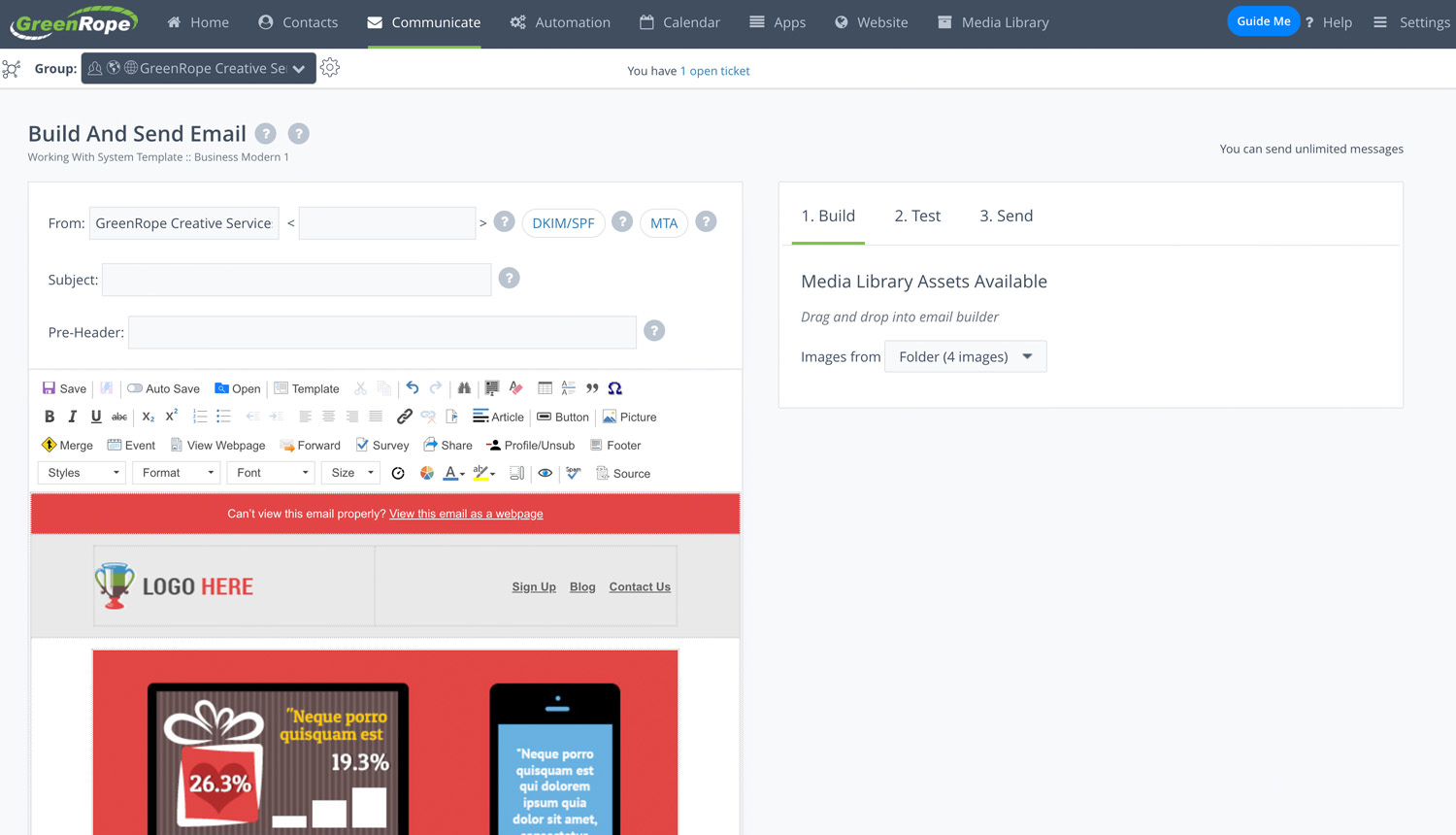 Marketing
Turbocharge your marketing efforts with our full suite of tools. Create winning customer journeys with our drag-and-drop customer mapping tool. Increase awareness, generate more leads, and inspire engagement that converts leads into forever customers.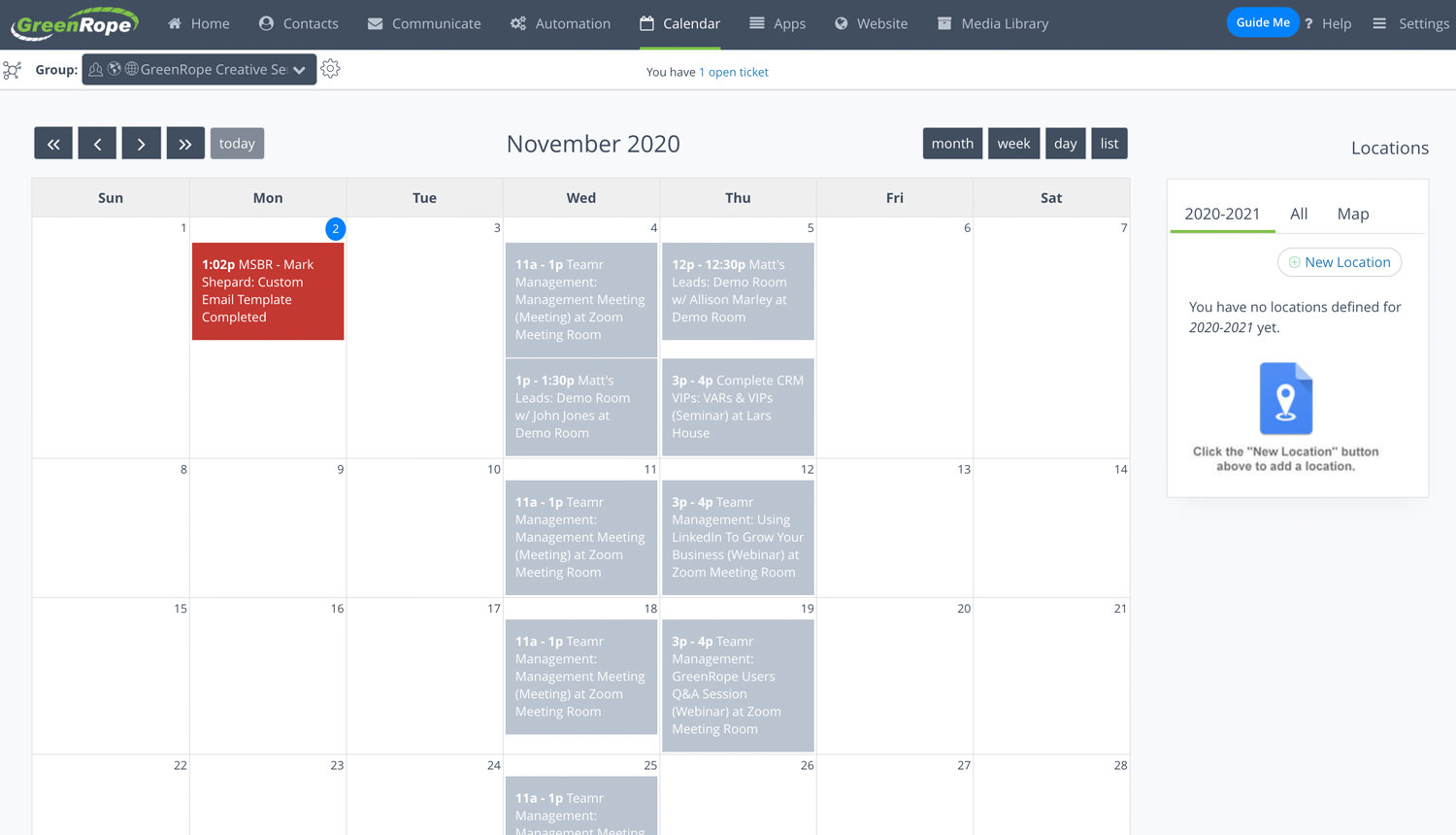 Operations
From customer service to project management, event management and beyond, GreenRope® has all the tools a business needs to successfully manage every piece of the puzzle. No need for extra third-party software, all your operations tools are available in one consolidated platform.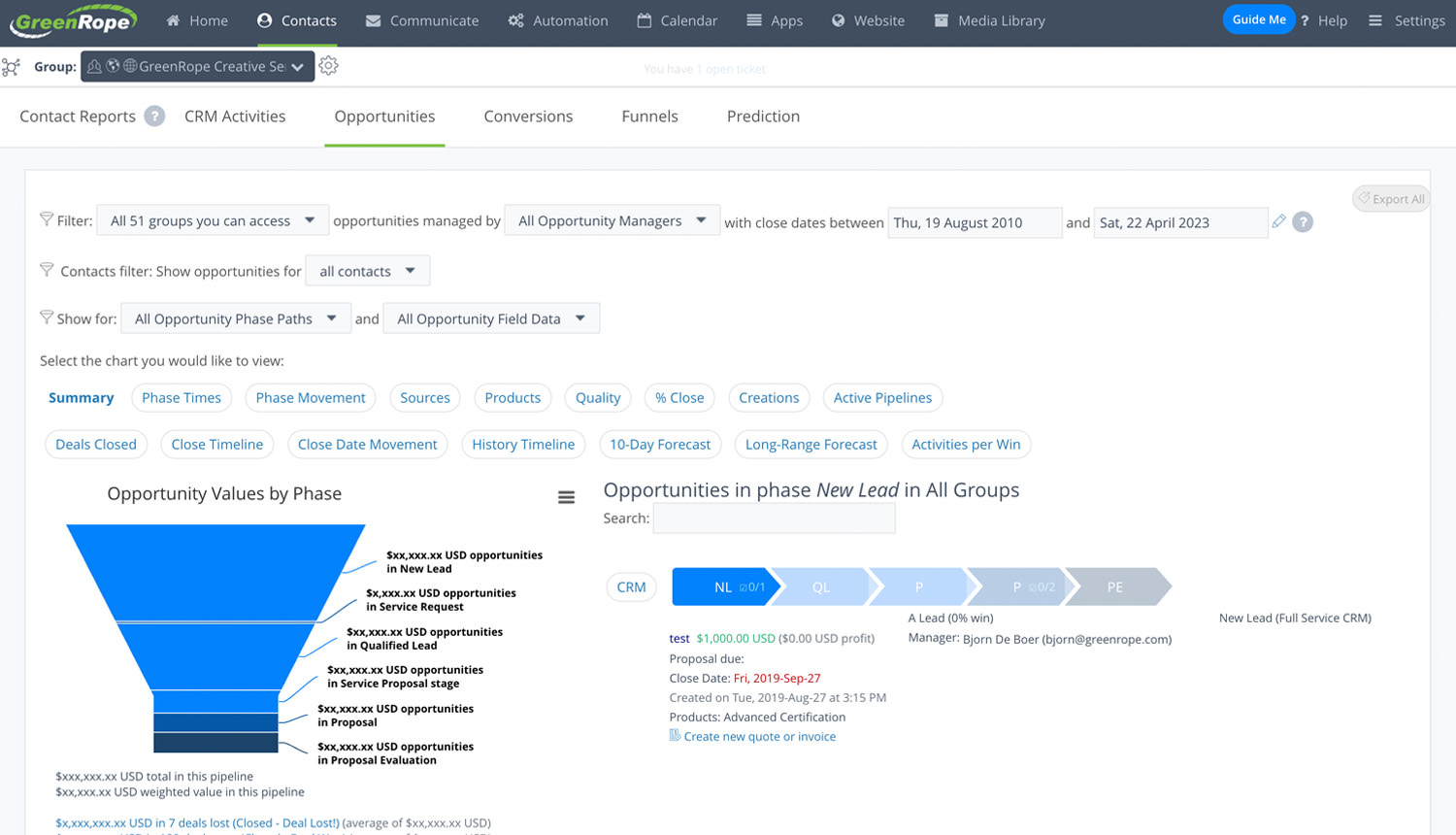 Sales
Effectively manage your pipeline and track every touch point with your leads and customers. Never miss a follow up or a chance to drive conversions. GreenRope® acts as your second brain, helping you stay on top of your leads and clients and simplifying the way you work everyday.
Average 4.9 / 5 support rating
"The customer support is exceptional! They are so great!"
---
GreenRope Team,
Doing great since 2008
World's first Complete CRM
What you get with GreenRope
GreenRope gives you a 360-view of your business across all departments and touchpoints.
Save over 90% total cost of ownership when you invest in powerful, complete CRM.
All-in-One
GreenRope can be used by everyone in your organization from marketing to sales to customer service and even accounting. Plus, you get unlimited users at no additional cost.
Sales
Powerful sales tools to help you stay on top of your day and convert more leads to long-lasting customers. Your sales team is always equipped with the tools and data they need.
Marketing Automation
Marketing automation that's easy to set up, test, and execute. Never miss an opportunity to provide the best customer experience through personalized communication and data-driven strategies.
Amazing
Customer Service
Enjoy 24/7 customer service, plus access to our training, onboarding, and creative teams. We are here for you every step of the way.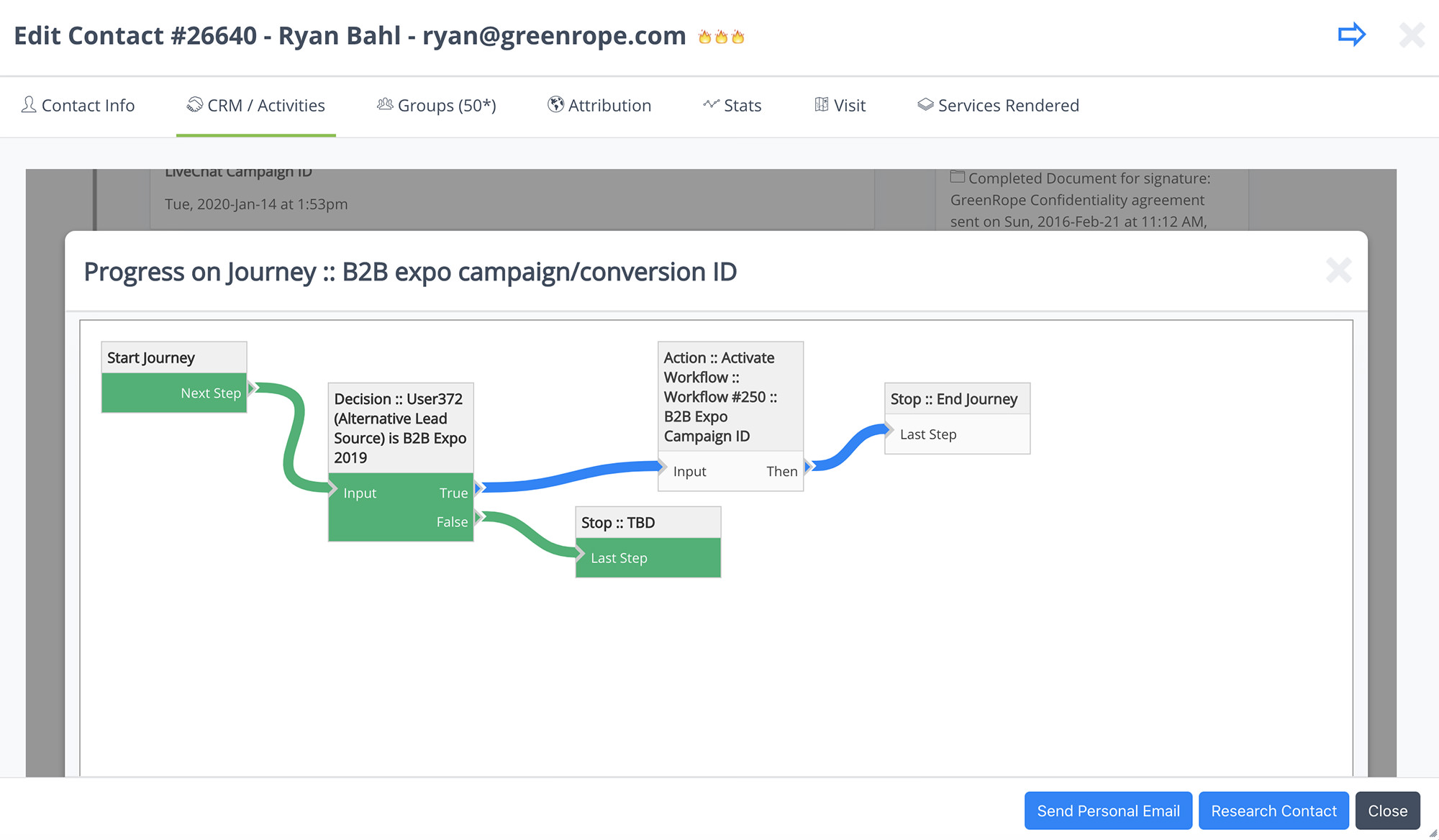 GreenRope vs Infusionsoft®
| Feature | GreenRope® | Infusionsoft® |
| --- | --- | --- |
| Price (Based on 10,000 Contacts) | $499/month | $299/month |
| Conversion Tracking and Sales Pipeline | | |
| Predictive Analytics | | |
| Online Surveys and Assessment Generator | | |
| Lead and Opportunity Management | | |
| Unlimited Emails | | |
| Dynamic and Personalized Content | | |
| Google Analytics Integration | | |
| Attribution Tracking | | |
| Project and Task Management | | |
| Mobile App | | |
| Event Management | | |
| Unlimited Users | | $29/month/user and $499+ "Kickstart" for training |
| Support Team | In-house | Outsourced |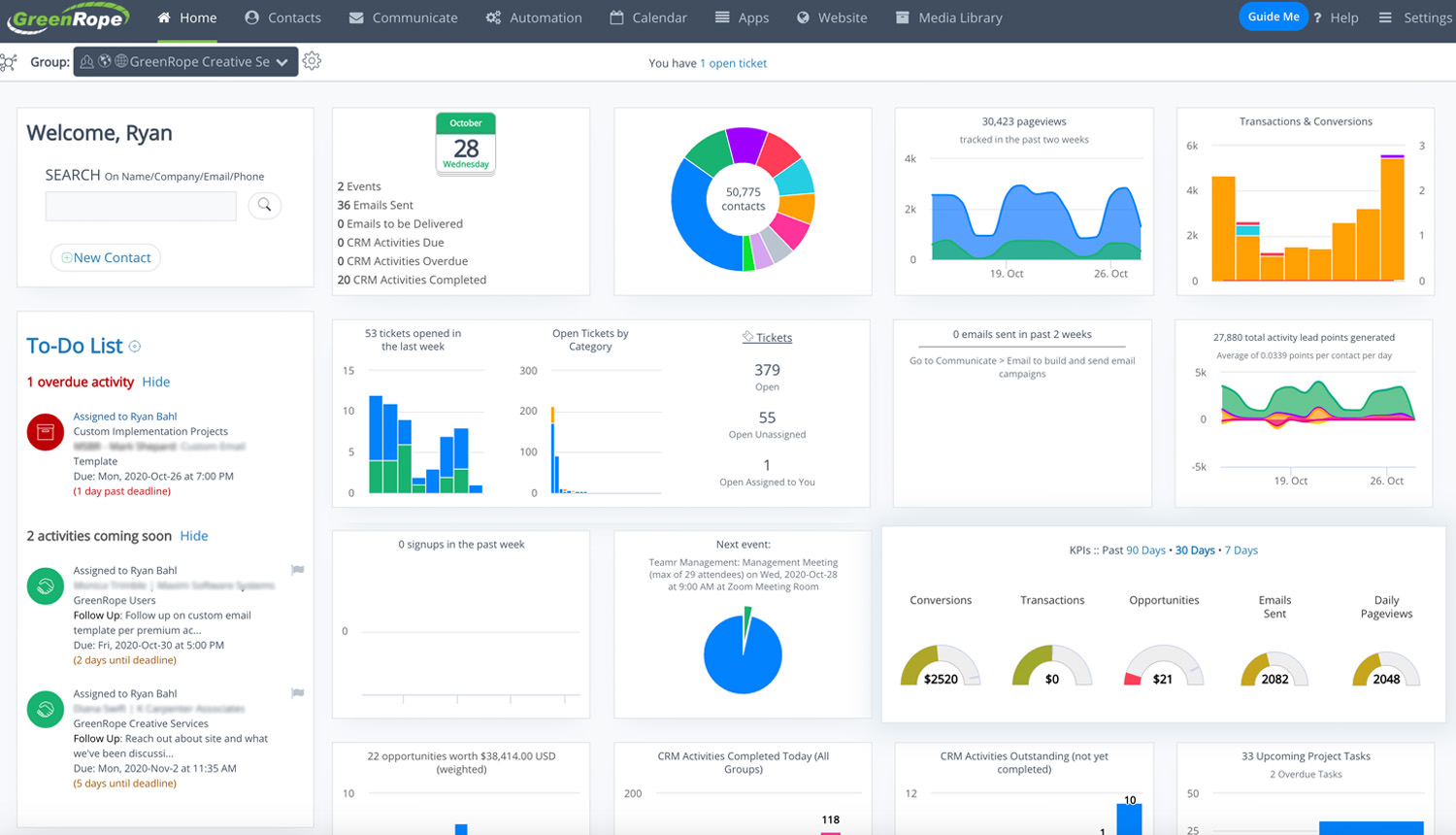 Mobile app included
Make managing and growing your business easier with GreenRope
Great software doesn't have to be expensive. With GreenRope, you have all of the tools in one, single dashboard saving you money, increasing visibility, and making your life just a little bit simpler. When you have an all-in-one solution like GreenRope, you spend more time building your business and less time managing it.
Get Your Free Demo
Do you have
questions?
Looking for answers? Do you have some pre-sales questions? Check out some of our information to the right.
Here are the answers to some of the most common questions we hear from our appreciated customers