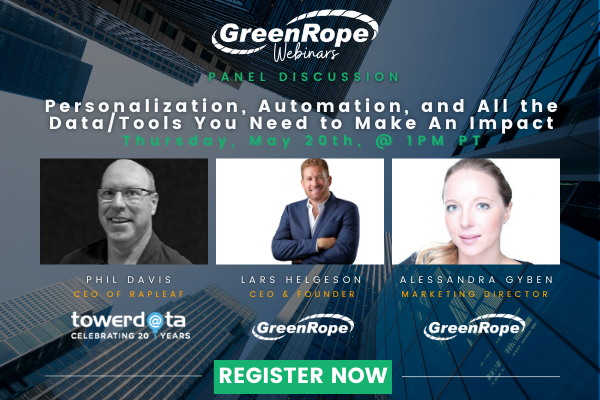 The amount of data and business tools available can be overwhelming times. How to best use the right data to personalize & automate in ways that make a real impact is a challenge every company faces.
Join us this Thursday, May 20th, at 1 PM PT, as we host a special panelist discussion with TowerData's Data Specialist, Phil Davis, GreenRope CEO, Lars Helgeson, and GreenRope Marketing Director, Alessandra Gyben.
During this panel discussion, Lars, Alessandra, & Phil will cover:
What is personalization and why is it important?
How can you achieve personalization across the customer journey?
What are the current trends and future predictions?
Live Q&A and much more!